We want to offer our cus­tom­ers
… a spe­cial and sus­tain­able shop­ping ex­per­i­ence. The design of our stores cre­ates the per­fect set­ting for in­di­vidu­al and per­son­al cus­tom­er ad­vice. Clear struc­tures and a con­tem­por­ary look and feel char­ac­ter­ise this branded en­vir­on­ment which is de­signed to at­tract rel­ev­ant cus­tom­er traffic and trig­ger pur­chases.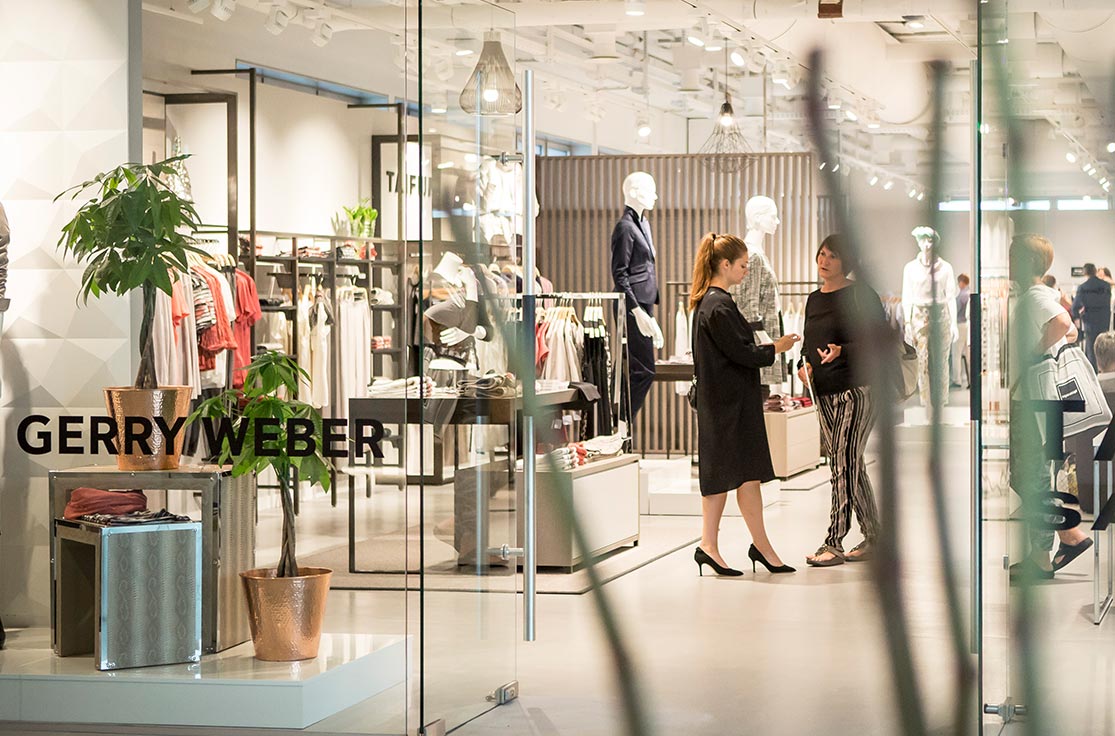 Modern mer­chand­ise present­a­tions and ser­vices
… such as free WiFi in the GERRY WEBER stores meet con­sumers' con­stantly grow­ing ex­pect­a­tions.
The GERRY WEBER store design
… is char­ac­ter­ised by bright col­ours, clear lines and a sense of light­ness. Spe­cific­ally se­lec­ted ma­ter­i­als are used to set the scene for the in­di­vidu­al brands' dis­tinct­ive life­style uni­verses.
The TAIFUN store design
… is an un­con­ven­tion­al and clean in­dus­tri­al design that puts the focus on the urban and fem­in­ine ori­ent­a­tion of the col­lec­tions. Ele­ments of an urban loft style with cop­per-col­oured ac­cents pro­ject an image of weight­less­ness and mod­ern­ity.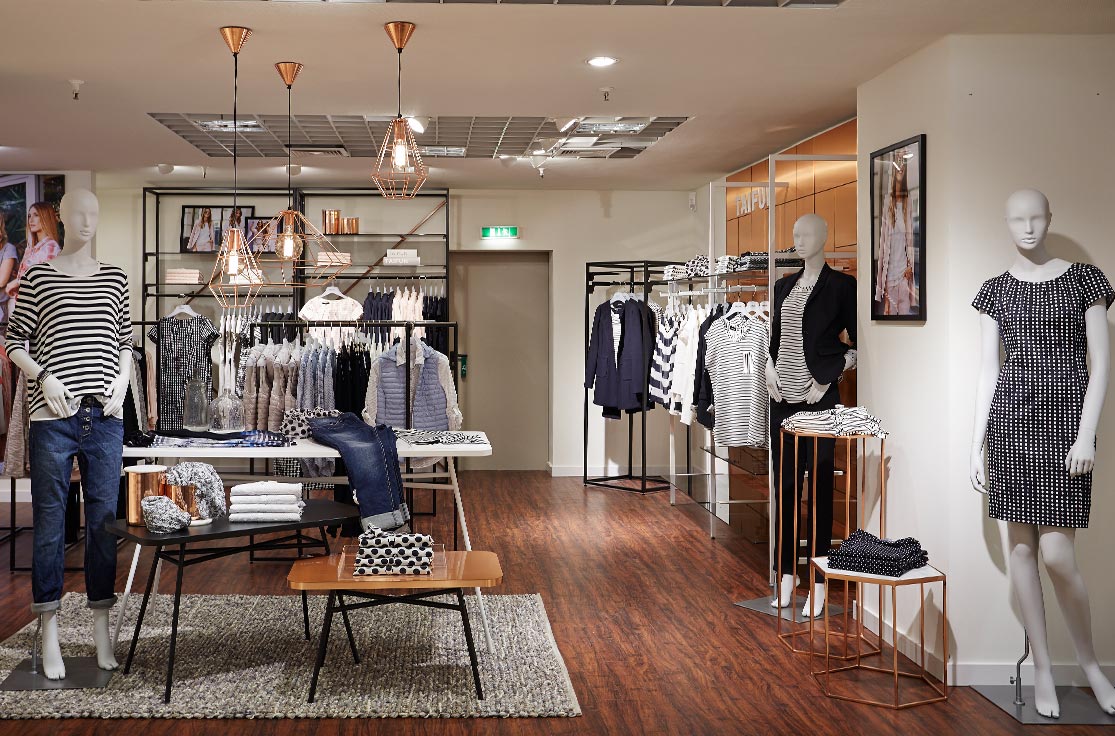 The talk­about store design
… has an open and straight-line loft char­ac­ter. Its black, white and peach col­our scheme cre­ates an im­pres­sion of light­ness and trans­par­ency with a highly con­tem­por­ary feel.