THE TAIFUN BRAND STORY – AT A GLANCE.
The TAIFUN brand moves between the poles of sporti­ness and joie de vivre. It is curious, cour­ageous, pas­sion­ate and mo­tiv­at­ing.
It faces life's chal­lenges and solves them. Our TAIFUN customer is agile and wants to keep moving. In her head as well as in life. She rejects stag­na­tion, is pas­sion­ate, yet is always relaxed. This woman has a desire to make life sur­pris­ing.
The brand follows the guiding principle "we love to move." TAIFUN stands for diverse color com­bin­a­tions and clear, bold prints. The brand builds on its know-how in cut, fit, material qualities and uses and im­ple­ments this flexibly. The colors and prints convey zest for life.
TO TAIFUN ONLINE-SHOP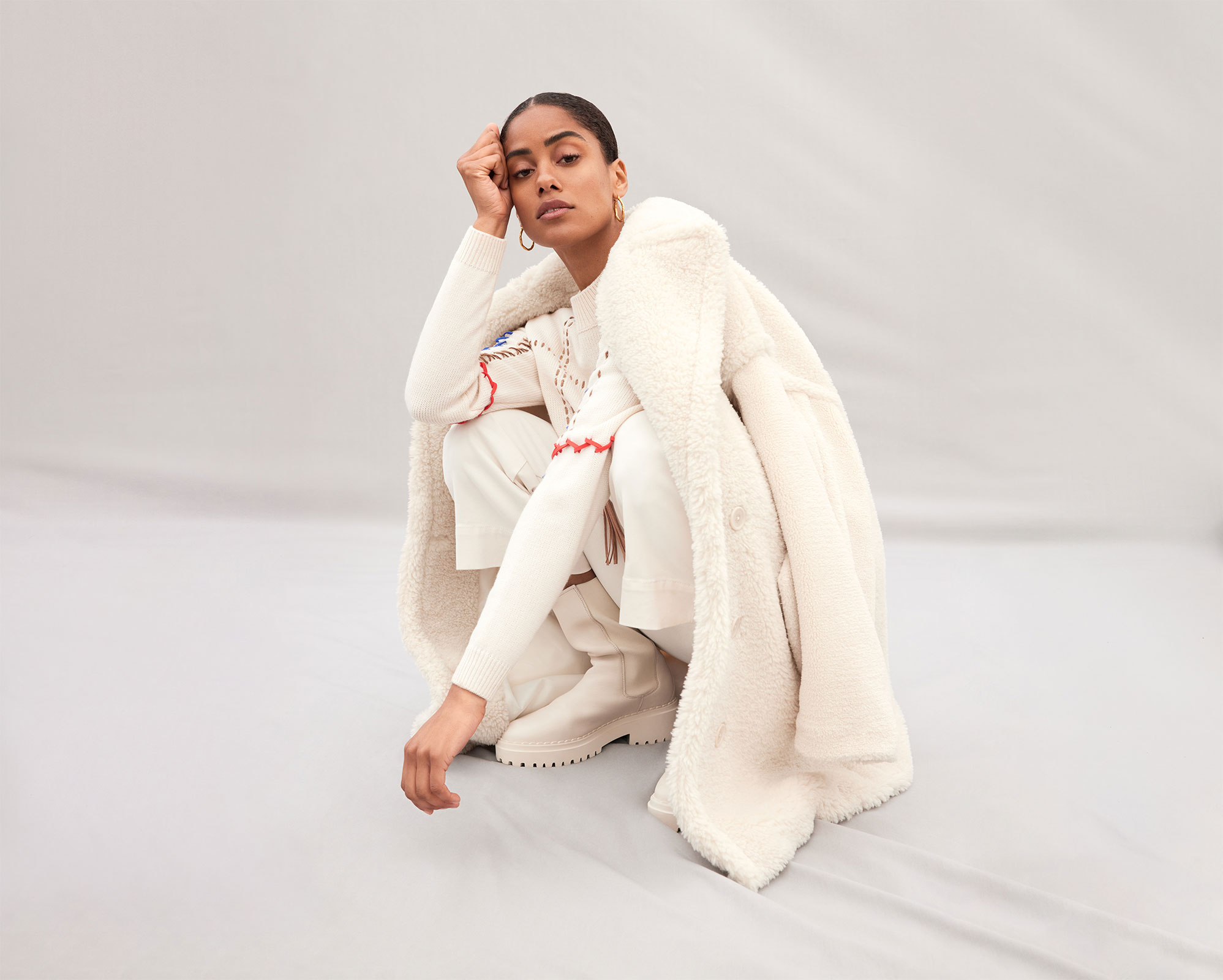 This season's must-haves
"Back to life" is what the TAIFUN target group wants. Uncomplicated and understated details are accompanied by fashionably confident statements and relaxed designs. With sustainability remaining an important criteria in the collection - EcoVero, Organic Cotton, GOTS-certification and vegan machining processes are all present in the current and upcoming seasons.

In addition to casual basics, you'll find modern eye-catchers like fringe details, sequins and transparent fabrics that make an impression not only in video calls. Modern and natural, fun-loving but casual - in one word "easy".

Must-haves for the chilly days on the horizon are oversized jackets and coats. Just like the casual and fashionable teddy jacket along with the voluminous cocooning stepper. The constant switch between lounging and living is made easy by the use of soft natural tones mixed with bright colors to offer a wide range of combination possibilities and great wearing comfort with luscious materials and shapes that instill confidence and carry our customers through the most challenging days. These passionate optical statements shape the newest TAIFUN collection.