TAIFUN STANDS FOR INDIVIDUALITY AND URBAN FASHION
The TAIFUN Col­lec­­tions are trend-oriented and suitable for business at the same time – always with a feminine touch. The feminine and trendy sil­hou­ettes give our customers the room they need to create their own personal style – whether it's perfectly co­ordin­ated com­bin­a­­tions or in­­nov­at­ive eye-catchers. The TAIFUN Col­lec­­tion embodies a sure sense of style at the highest fashion level. Selected high-quality materials and young cuts give every single item its own special per­­son­al­ity.
TO TAIFUN ONLINE-SHOP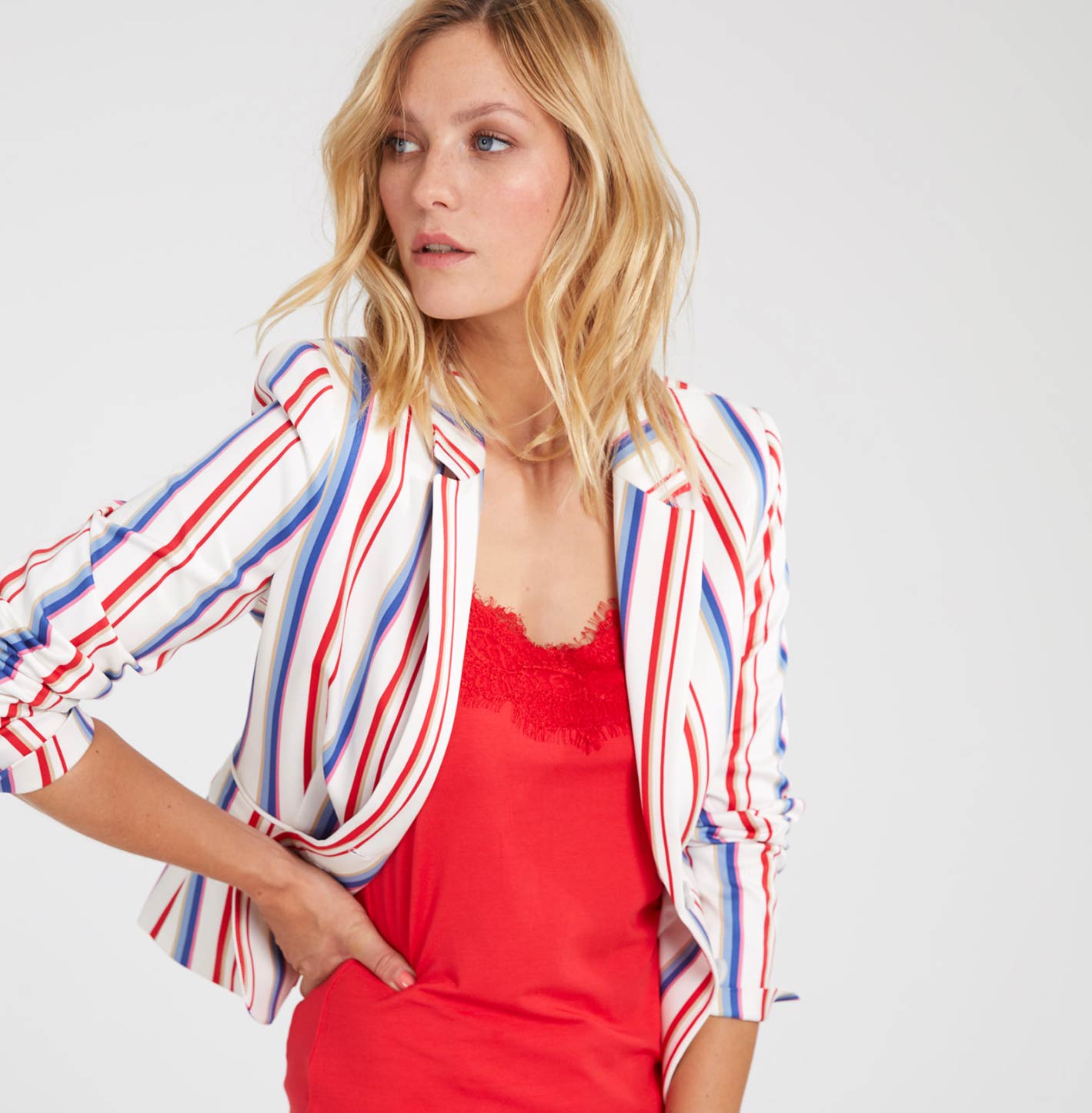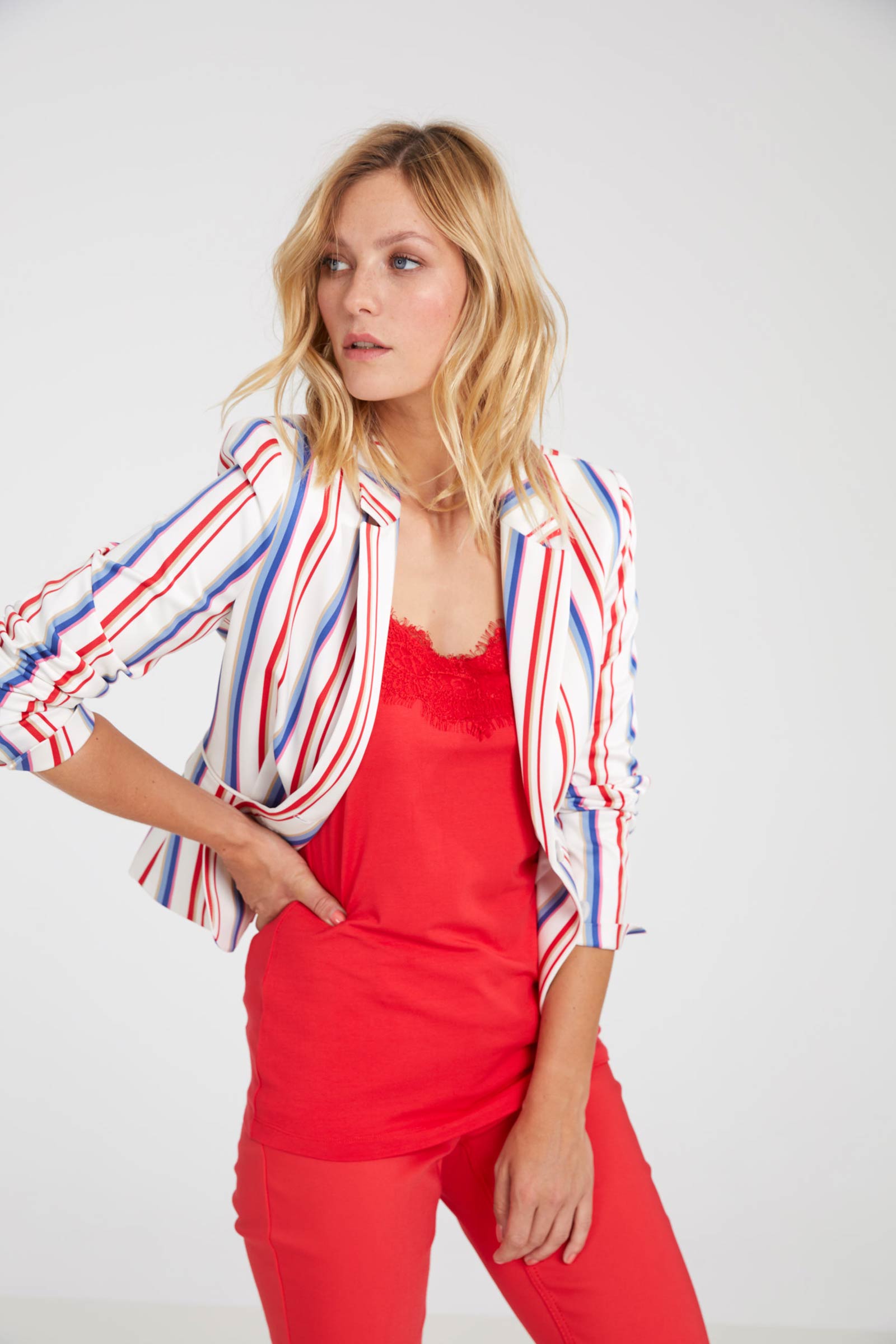 The must-haves of the season
Casual striped blazers with coloured tops, easy cargo pants with striped shirt and blue Denim Jacket as well as loose pant or slim line – these are the Must-Haves of the season!

Colour trends like True Blue and Offwhite mix to a colourful cocktail. Navy, Tomato and Offwhite set sporty accents here. Light yellow tones to warm cinnamon are combined with stone and khaki.

This season's patterns focus on floral prints, horizontal and vertical stripes, dots and graphics.

The shape trends include tight silhouettes, while the loose silhouette that complements the shape predominates in the dress. Everything is possible when it comes to trousers, whether loose, fit or skinny.