THE GERRY WEBER BRAND STORY – AT A GLANCE.
GERRY WEBER is committed to fem­in­in­ity and "the GERRY" is regarded as feminine. She is bold, creative, far-sighted and con­nect­ive and is perceived as such. A GERRY WEBER customer always feels inspired, properly dressed and com­fort­able – in and with GERRY WEBER. Because the GERRY WEBER customer wants a brand that un­der­stands her, a brand that she can rely on and that gives her freedom. GERRY WEBER fulfils this re­quire­ment.
The attitude com­mu­nic­a­tion line "WE ARE GERRY" is a joint attitude that many women can identify with. It includes everyone – whether as a group or as in­di­vidu­als. The brand offers re­li­ab­il­ity through ex­cel­lence in cutting technique, fit and material.
CHIC, FEMININE AND INSPIRING
GERRY WEBER is a strong brand for women that want stylish, inspiring fashion. The col­lec­tions are aimed at the modern woman that enjoys her life. Lust for life, in­tel­li­gence and con­fid­ence - in private and pro­fes­sion­al life - are all char­ac­ter­ist­ics of the GERRY WEBER customer. GERRY WEBER col­lec­tions stand for feminine fashion with soph­ist­ic­ated quality and fit.
TO GERRY WEBER ONLINE-SHOP
CASUAL, NATURAL AND FEMININE
GERRY WEBER Casual exudes a light­hearted attitude that underpins in­di­vidu­al looks. The col­lec­tion stands out with strong pieces that are grouped together in clear themes. Unusual details, high-quality materials, har­mo­ni­ous colors and the perfect fit highlight the unique, casual and confident look.
GERRY WEBER ACCESSORIES are sure to impress through on-trend themes that perfectly complete each and every outfit: scarves, ponchos, stoles, beanies, hats, belts, ac­cessor­ies and gloves. These modern products stand out with lovingly designed details, soph­ist­ic­ated design and a range of high-quality materials.
Together with the GERRY WEBER license portfolio – GERRY WEBER Bags, GERRY WEBER Shoes, GERRY WEBER Eyewear, GERRY WEBER Jewelry – the GERRY WEBER lifestyle world is complete.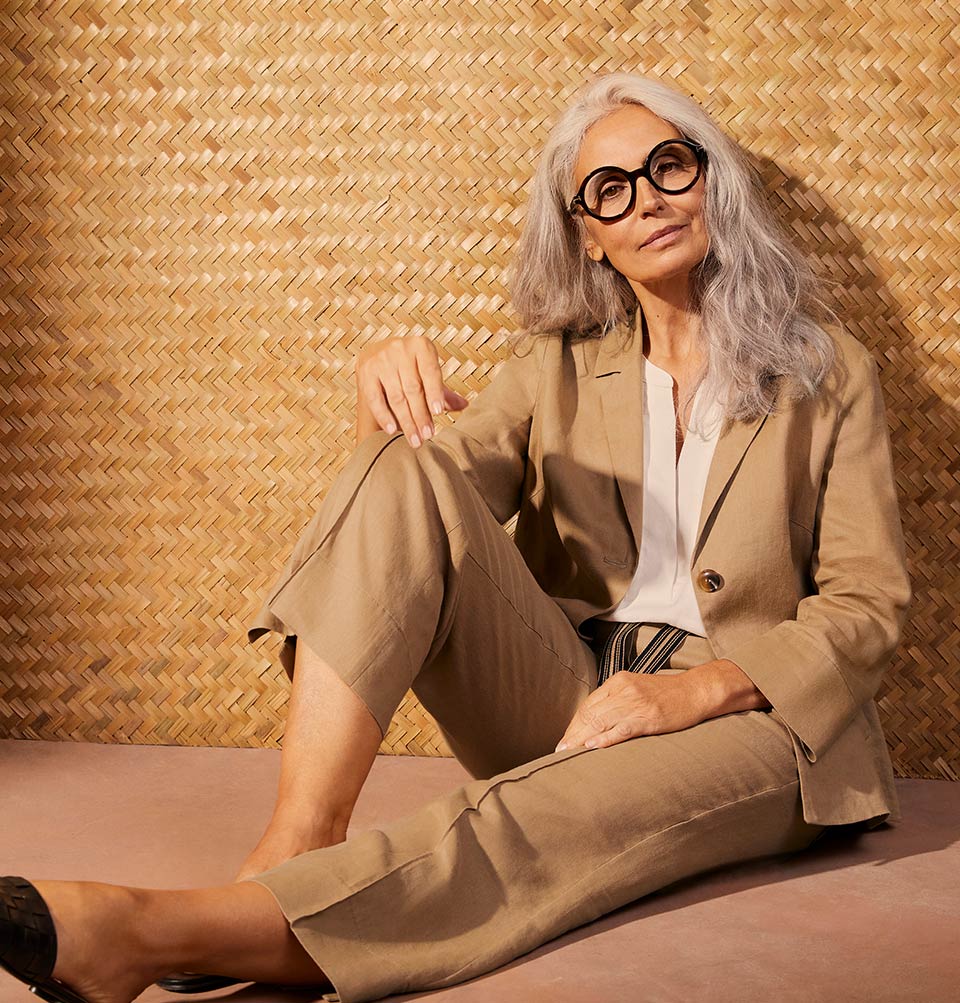 THIS SEASON'S MUST-HAVES
Modern earthy tones dominate this season – alongside complementary highlight colors. GERRY WEBER presents a multifaceted collection with a special focus on casual trouser suits, high-quality linen materials, timeless favorites such as floral patterns and the most current statement accessories.

Floral prints on modern blouses, lightweight dresses and loose trousers are real eye-catchers. The combination of solid basics with bright, fresh colors makes for a harmonious but varied overall look. Radiant tones such as emerald green and coral red create trendy looks.

Modern dresses with accent belts are one of the fashion highlights this season. Blended linen and cotton materials and silky flowing fabrics captivate with an exciting look.