GERRY WEBER is a strong brand for women that stands for values such as FEMININE, CASUAL CHIC and INSPIRING. The col­lec­­tions are targeted at modern, grown-up women who enjoy life in a fash­ion­­able and self-confident manner. Humour, in­­tel­li­­gence and a lust for life – both privately and pro­fes­­sion­ally – are the char­ac­ter­­ist­ics of the GERRY WEBER woman. All GERRY WEBER Col­lec­­tions stand for feminine fashion made to the highest standards of quality and fit. A strong focus on matched outfits and details ensures that all looks project a perfectly co­ordin­ated image.
TO GERRY WEBER ONLINE-SHOP
Relaxed, natural and feminine at the same time
GERRY WEBER Casual stands for a carefree lifestyle and in­­di­vidu­al­ised looks. GERRY WEBER Casual is a col­lec­­tion of strong single items which lend them­selves perfectly to creating your own co­ordin­ated outfit based on clearly defined themes.
Ex­­cep­­tion­al detailing, high-quality materials, beautiful colours and perfect fits are the hallmarks of this relaxed and confident look.
Casual, in­­di­vidu­al and authentic
Each look is com­ple­­men­ted by fash­ion­­able high­­lights from the Edition Col­lec­­tion: GERRY WEBER EDITION stands for a fresh and fash­ion­­able lifestyle. Bold items form a col­lec­­tion of excellent quality, clever details and modern, dynamic looks. The numerous com­bin­a­­tion pos­s­ib­il­it­ies allow today's self-confident woman to express her per­­son­al­ity through her clothes.
GERRY WEBER ACCESSORIES are trendy items which ideally com­ple­­ment every outfit – from scarves, shawls, ponchos and stoles to caps, hats, belts, fashion jewellery and gloves. These stylish ac­­cessor­ies are char­ac­ter­­ised by love and attention to detail, soph­ist­ic­ated design and a wide range of high-quality materials.
Together with the GERRY WEBER portfolio of licensed products – GERRY WEBER Bags, GERRY WEBER Shoes, GERRY WEBER Eyewear and GERRY WEBER Jewellery – the GERRY WEBER lifestyle is com­ple­­men­ted to per­­­fec­­tion.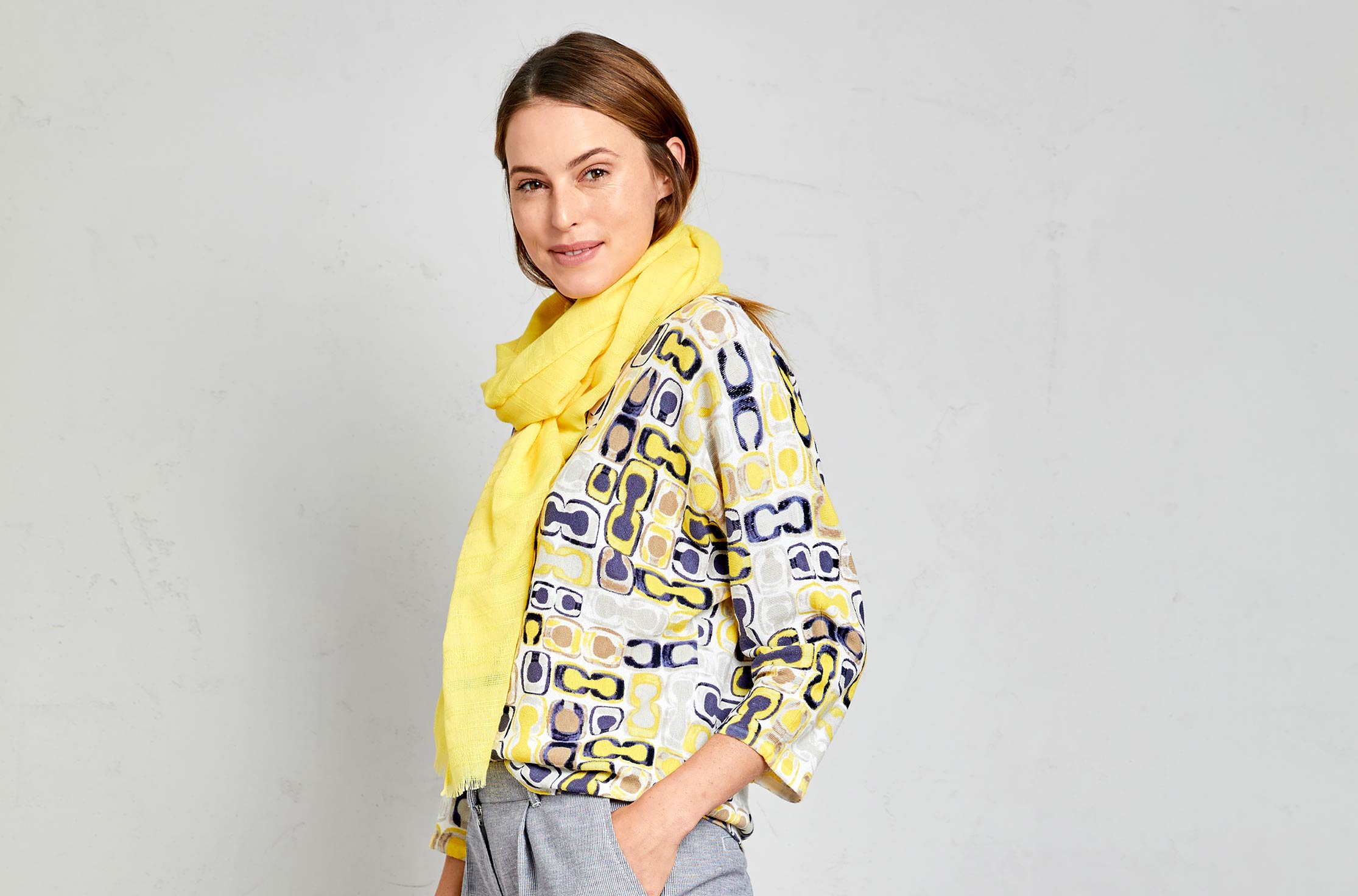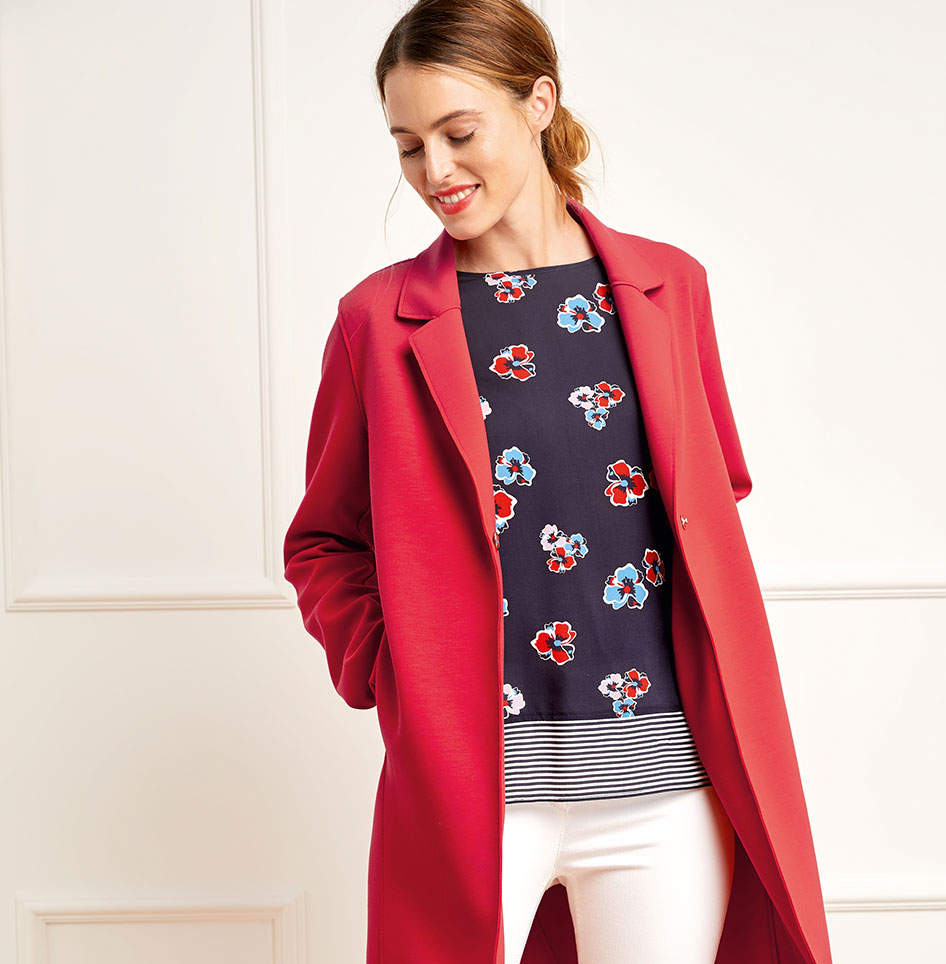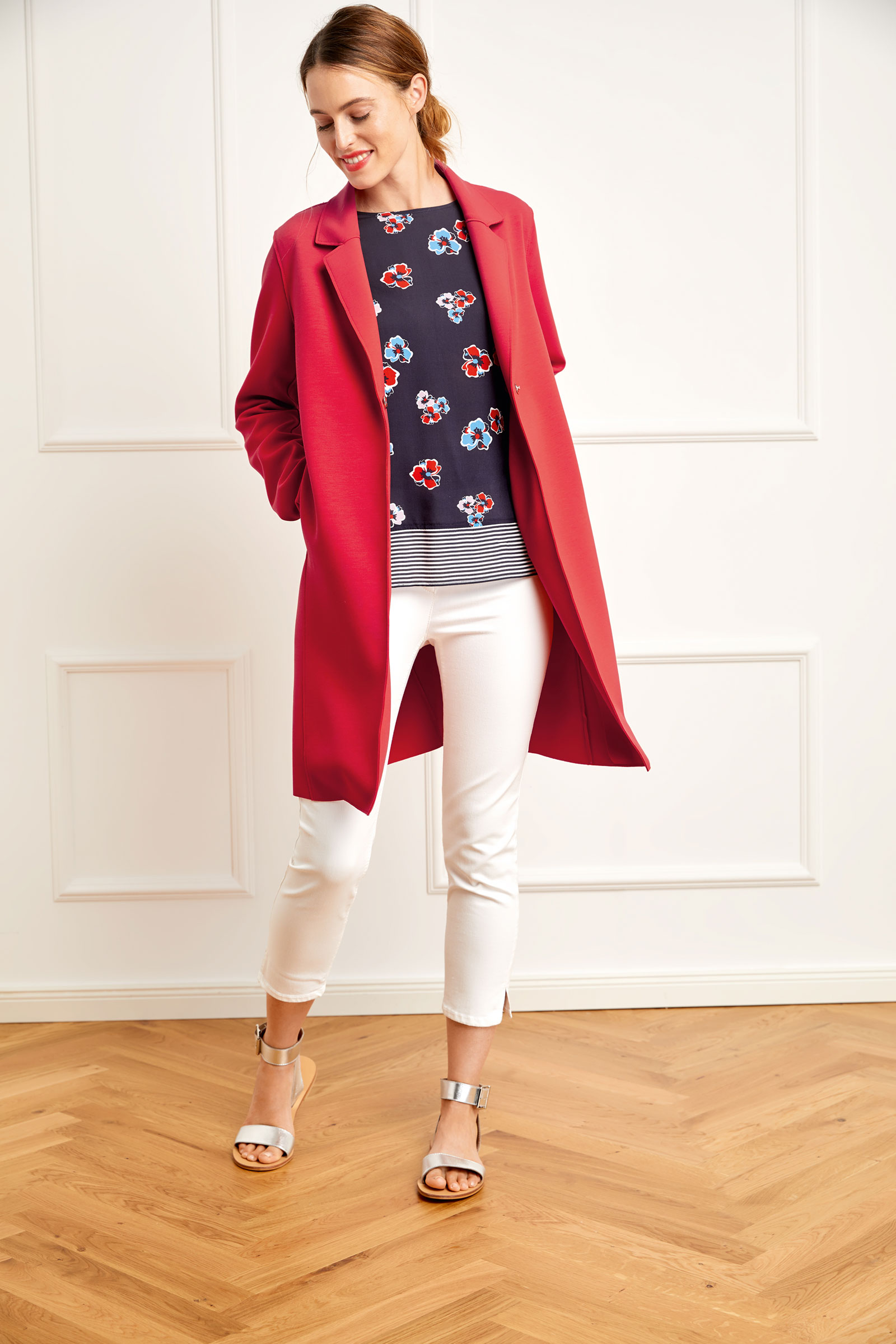 The must-haves of the season
Floral prints, stripes and bright colours: these are the Must-Haves of the coming season! No matter if pantsuit, waisted blazers or loosely falling blouses – there are strong and powerful options for each of our self-confident customers.

Colour trends this year include strong red tones such as cherry and fire red as well as indigo blue and azure in combination with fresh white.

When it comes to materials, GERRY WEBER customers can expect above all fine cotton and linen.