GERRY WEBER is a strong brand for women that stands for val­ues such as FEMININE, CASUAL CHIC and INSPIRING. The col­lec­tions are tar­geted at mod­ern, grown-up women who enjoy life in a fash­ion­able and self-con­fid­ent man­ner. Hu­mour, in­tel­li­gence and a lust for life – both privately and pro­fes­sion­ally – are the char­ac­ter­ist­ics of the GERRY WEBER woman. All GERRY WEBER Col­lec­tions stand for fem­in­ine fash­ion made to the highest stand­ards of qual­ity and fit. A strong focus on matched out­fits and de­tails en­sures that all looks pro­ject a per­fectly co­ordin­ated image.
GERRY WEBER ONLINE SHOP
Relaxed, nat­ur­al and fem­in­ine at the same time
GERRY WEBER Casu­al stands for a care­free life­style and in­di­vidu­al­ised looks. GERRY WEBER Casu­al is a col­lec­tion of strong single items which lend them­selves per­fectly to cre­at­ing your own co­ordin­ated out­fit based on clearly defined themes.
Ex­cep­tion­al de­tail­ing, high-qual­ity ma­ter­i­als, beau­ti­ful col­ours and per­fect fits are the hall­marks of this re­laxed and con­fid­ent look.
Casu­al, in­di­vidu­al and au­then­t­ic
Each look is com­ple­men­ted by fash­ion­able high­lights from the Edi­tion Col­lec­tion: GERRY WEBER EDITION stands for a fresh and fash­ion­able life­style. Bold items form a col­lec­tion of ex­cel­lent qual­ity, clev­er de­tails and mod­ern, dy­nam­ic looks. The nu­mer­ous com­bin­a­tion pos­sib­il­it­ies allow today's self-con­fid­ent woman to ex­press her per­son­al­ity through her clothes.
GERRY WEBER ACCESSORIES are trendy items which ideally com­ple­ment every out­fit – from scarves, shawls, ponchos and stoles to caps, hats, belts, fash­ion jew­ellery and gloves. These styl­ish ac­cessor­ies are char­ac­ter­ised by love and at­ten­tion to de­tail, soph­ist­ic­ated design and a wide range of high-qual­ity ma­ter­i­als.
To­geth­er with the GERRY WEBER port­fo­lio of li­censed products – GERRY WEBER Bags, GERRY WEBER Shoes, GERRY WEBER Eyewear and GERRY WEBER Jewellery – the GERRY WEBER life­style is com­ple­men­ted to per­fec­tion.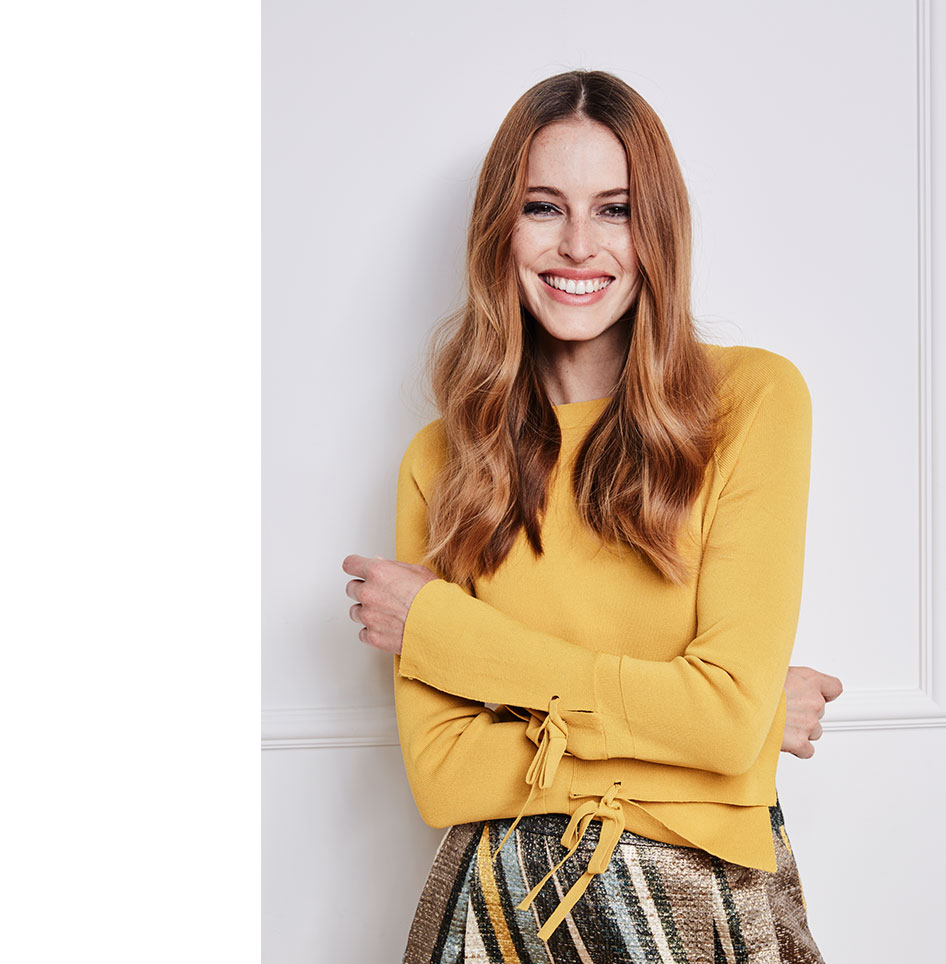 The must-haves of the season
LOOSE IS THE NEW SKINNY
Whether as track pants or chino trousers, the "loose and straight" silhouette offers an alternative to the classic skinny look.

New sleeve and neckline variations on knitwear, shirts and blouses are among this season's must-haves.

From cosy sweaters to jersey blazers – comfort is key!