THE SAMOON BRAND STORY – AT A GLANCE.
As a brand, SAMOON always stands for body.
The attitude line "BECAUSE I'M HAPPY" sums up the self-confident "being happy with oneself" of the curvy target group. It's about feeling good in your body and enjoying lovely moments with pleasure and intensity. The col­lec­tions stand for a positive body awareness and convey joie de vivre, because "Beauty has no size!"
SAMOON ONLINE SHOP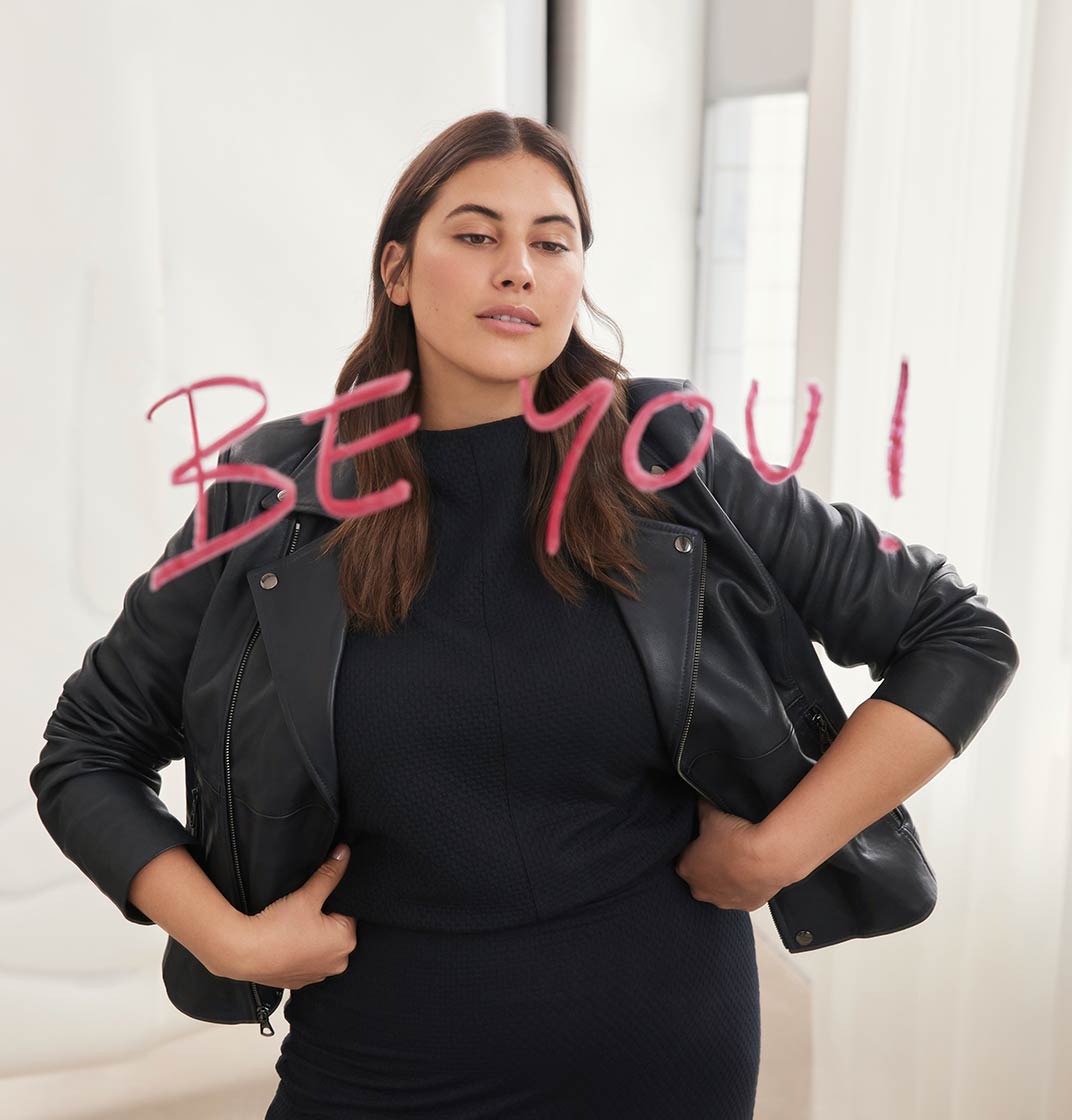 THIS SEASON'S MUST-HAVES
Sporty and "joyfully feminine" at the same time, the plus size professionals at SAMOON are focusing on on-trend pieces where opposites attract with both intense and soothing colors to explore a new interaction between calm and bold confident statements. The SAMOON F/W 21 collection conveys high spirits and fun in mixing different styles, materials and patterns. An interplay of basics and confident fashion statements with the use of color blocking, modern and clear along with dark, calming tones.

The versatility of materials, styles and combination possibilities reinforces the fun-oriented and confident collection. Sustainability and easy dressing is created by good cuts and reliable fits.

Kick off the season with bright and fun colors paired with soothing neutrals for a bold new style.

Beauty has no size! SAMOON is more than fashion, it is a lifestyle.