THE SAMOON BRAND STORY – AT A GLANCE.
As a brand, SAMOON always stands for body.
The attitude line "BECAUSE I'M HAPPY" sums up the self-confident "being happy with oneself" of the curvy target group. It's about feeling good in your body and enjoying lovely moments with pleasure and intensity. The col­lec­tions stand for a positive body awareness and convey joie de vivre, because "Beauty has no size!"
SAMOON ONLINE SHOP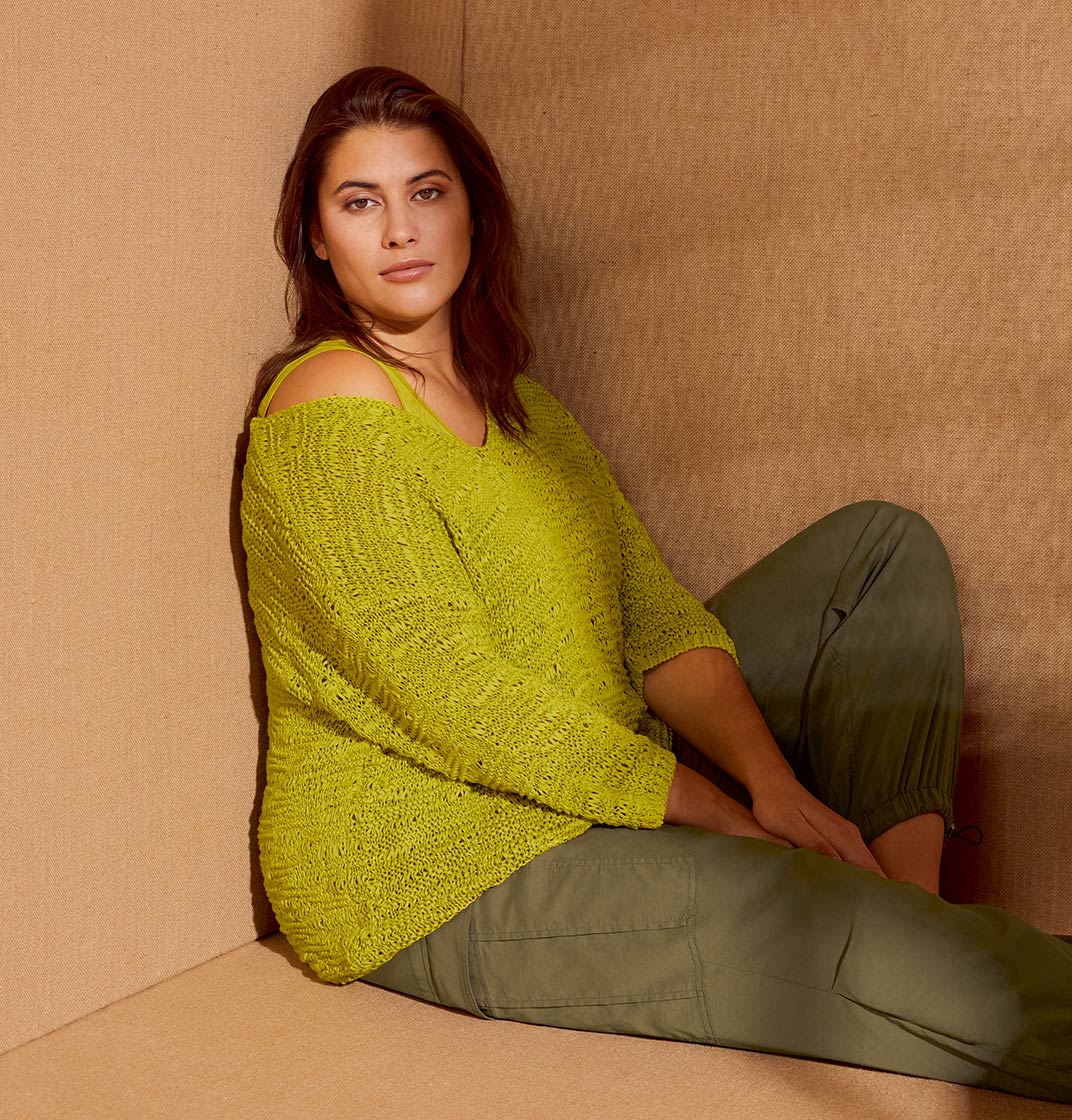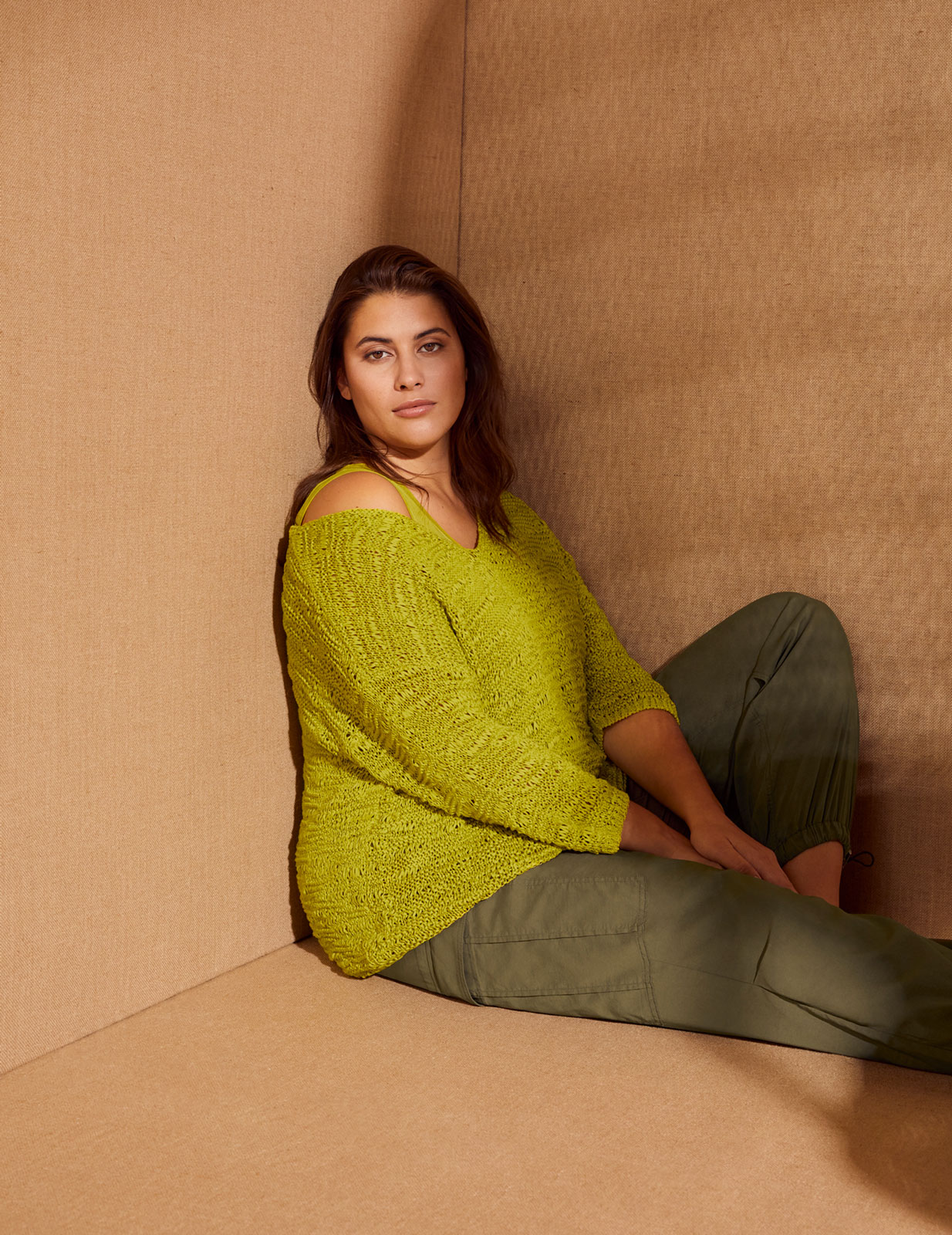 THIS SEASON'S MUST-HAVES
The new spring/summer collection takes us into a colorful world of warm brown nuances, alternating with contrasting fresh green and ocean blue.

Khaki and lime green are combined to great effect with stylish prints and solid collection pieces. The current SAMOON collection stands for trendy pieces in beautiful natural tones. Flowing materials and fashionably airy cuts promise even more feel-good vibes for this summer.

Beauty has no size! SAMOON is more than fashion, it is a lifestyle.