SAMOON stands for casual, self-confident fashion for women wearing plus sizes. Trendy cuts, high-quality materials and an excellent fit ac­cen­tu­ate the wearer's fem­in­in­ity. Skilful in­ter­pret­a­tions of current fashion trends ensure that feminine curves are shown in the best possible light, resulting in a new self-assured body per­cep­tion.
SAMOON ONLINE SHOP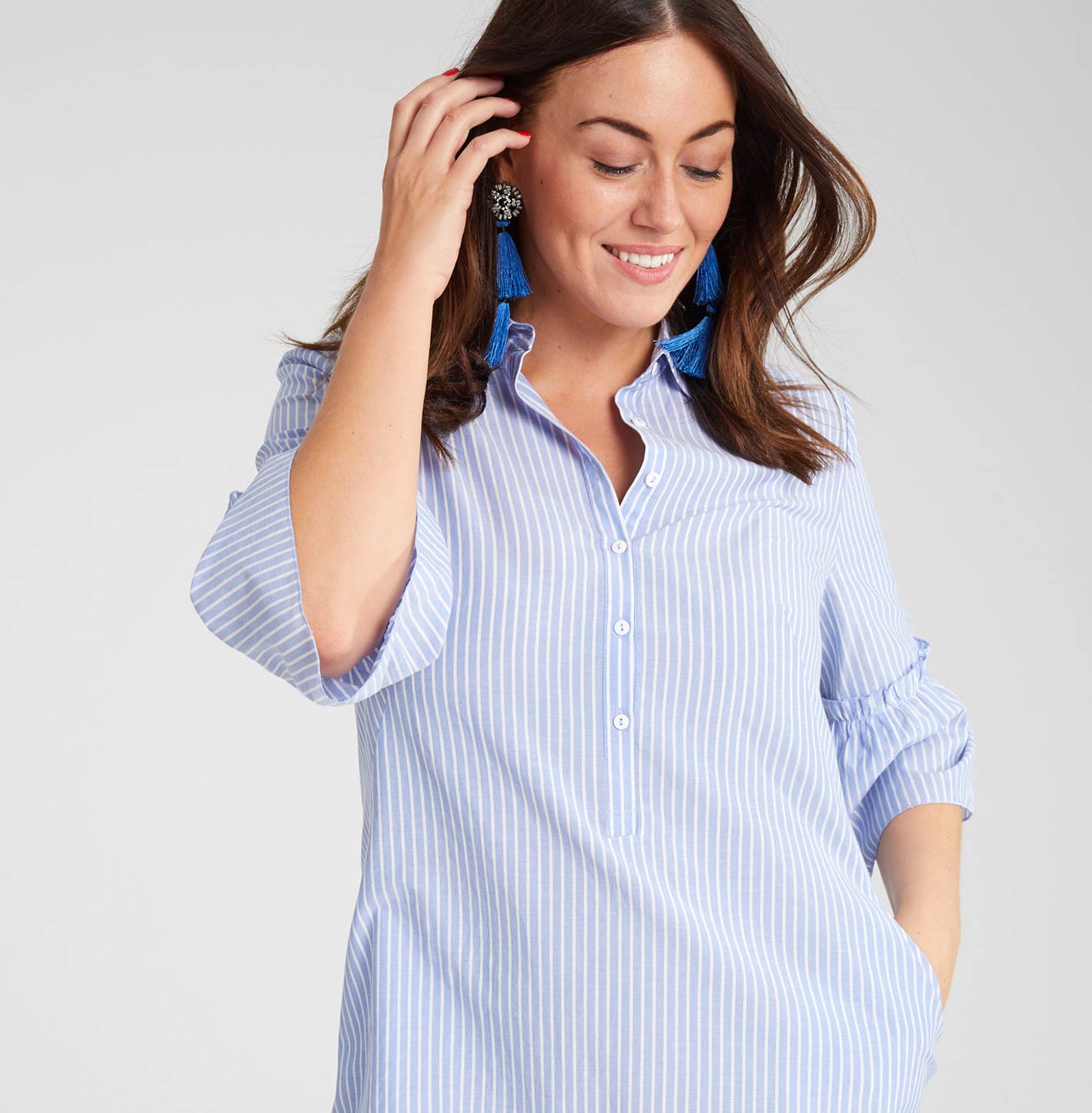 The must-haves of the season
The casual suit with statement shirt, the boxy pullover with flowing midi pleated skirt and the shirt tunic with narrow trousers? These are the key looks of the season!

The red-pink palette plays an agenda-setting role in colour's trends. Complemented by natural shades like sand in combination with yellow as well as green shades like Leafgreen or Emerald are must-haves this season.

The focus is on natural fibres such as linen. Just like structures and pleats.

Beauty has no size! SAMOON is more than fashion, it is a lifestyle.
Beate Beißner and Reinhard Hölscher