THE SAMOON BRAND STORY – AT A GLANCE.
As a brand, SAMOON always stands for body.
The attitude line "BECAUSE I'M HAPPY" sums up the self-confident "being happy with oneself" of the curvy target group. It's about feeling good in your body and enjoying lovely moments with pleasure and intensity. The col­lec­tions stand for a positive body awareness and convey joie de vivre, because "Beauty has no size!"
SAMOON ONLINE SHOP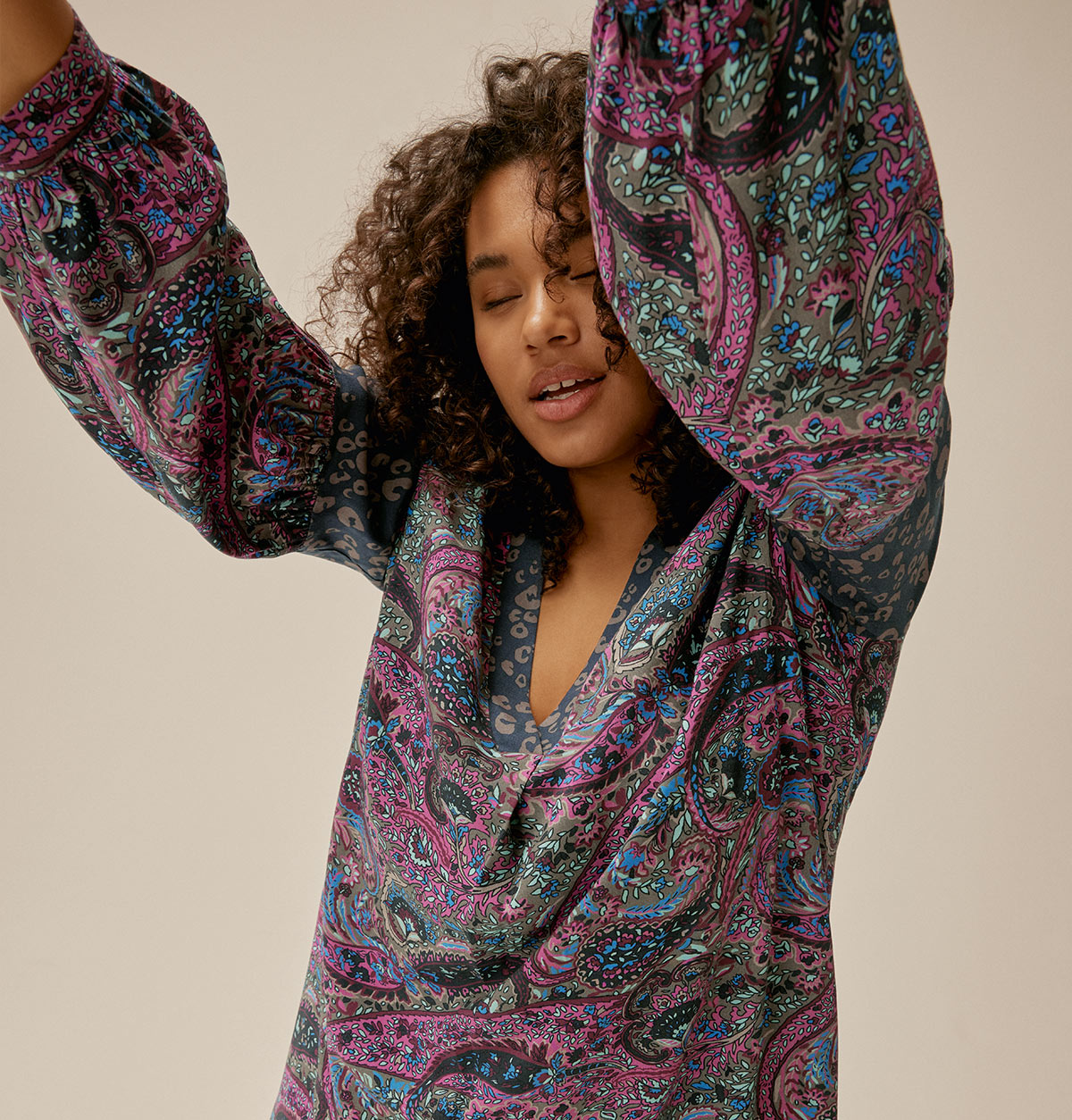 THIS SEASON'S MUST-HAVES
"Everyday Glam"! A touch more ready-to-wear sets the trend at SAMOON this season. New silhouettes, innovative combinations and the interplay of natural colour nuances with highlight colours like orange, pink, spa blue or royal.

Our highlight piece this autumn/winter: the overshirt – in different lengths, with slit details and patterns, plain in fine materials, or knitted. Another absolute must-have is the coloured turtleneck. The new combinations are skilfully complemented by cosy jumpers and sequin skirts as well as feminine print dresses.

There is even more contrast in the patterns and prints. Varied in many ways or as small designs, monochrome, artistic prints, innovative patch designs and colour-intensive paisleys, but neutral checks also remain.

When it comes to materials, the rule is – sustainable, of course. Vegan skins and nappa, organic cotton for knits and sweats, recycled fabrics for denim and sustainable LENZING™ ECOVERO™ Viscose for blouses and dresses show SAMOON's claim.

Beauty has no size! SAMOON is more than fashion, it is a lifestyle.