SAMOON stands for casual, self-confident fashion for women wearing plus sizes. Trendy cuts, high-quality materials and an excellent fit ac­cen­tu­ate the wearer's fem­in­in­ity. Skilful in­ter­pret­a­tions of current fashion trends ensure that feminine curves are shown in the best possible light, resulting in a new self-assured body per­cep­tion.
SAMOON ONLINE SHOP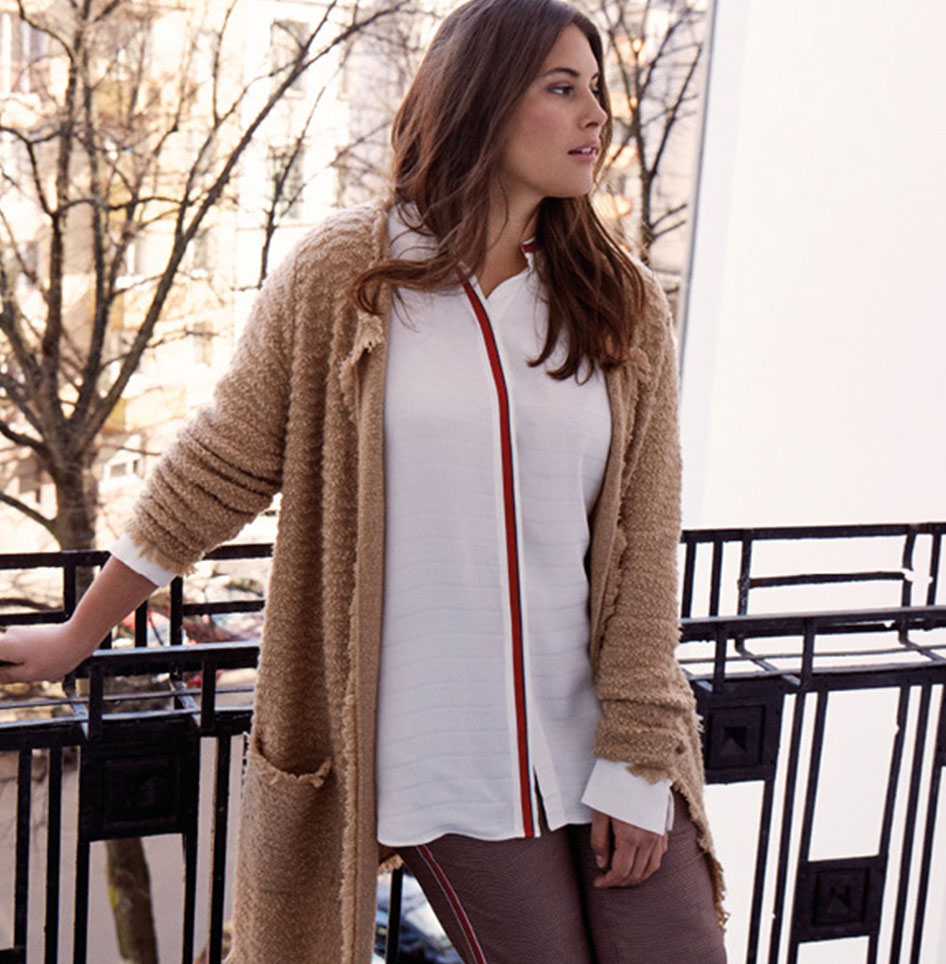 The must-haves of the season
This season's key look consists of a tunic blouse with slim trousers and a casual, cuddly cardigan. The focus is also on leather-look trousers with a tweed jacket and T-shirt.

Embroideries of all kinds, badges, gemstones and applications continue to play an important role.

Colors are also at the centre of this season's trend. Strong blue tones and an expressive pink lipstick are characteristic for this season.

Beauty has no size! SAMOON is more than fashion, it is a lifestyle.
Beate Beißner and Reinhard Hölscher