SAMOON stands for cas­u­al, self-con­fid­ent fash­ion for women wear­ing plus sizes. Trendy cuts, high-qual­ity ma­ter­i­als and an ex­cel­lent fit ac­cen­tu­ate the wear­er's fem­in­in­ity. Skil­ful in­ter­pret­a­tions of cur­rent fash­ion trends en­sure that fem­in­ine curves are shown in the best pos­sible light, res­ult­ing in a new self-as­sured body per­cep­tion.
SAMOON ONLINE SHOP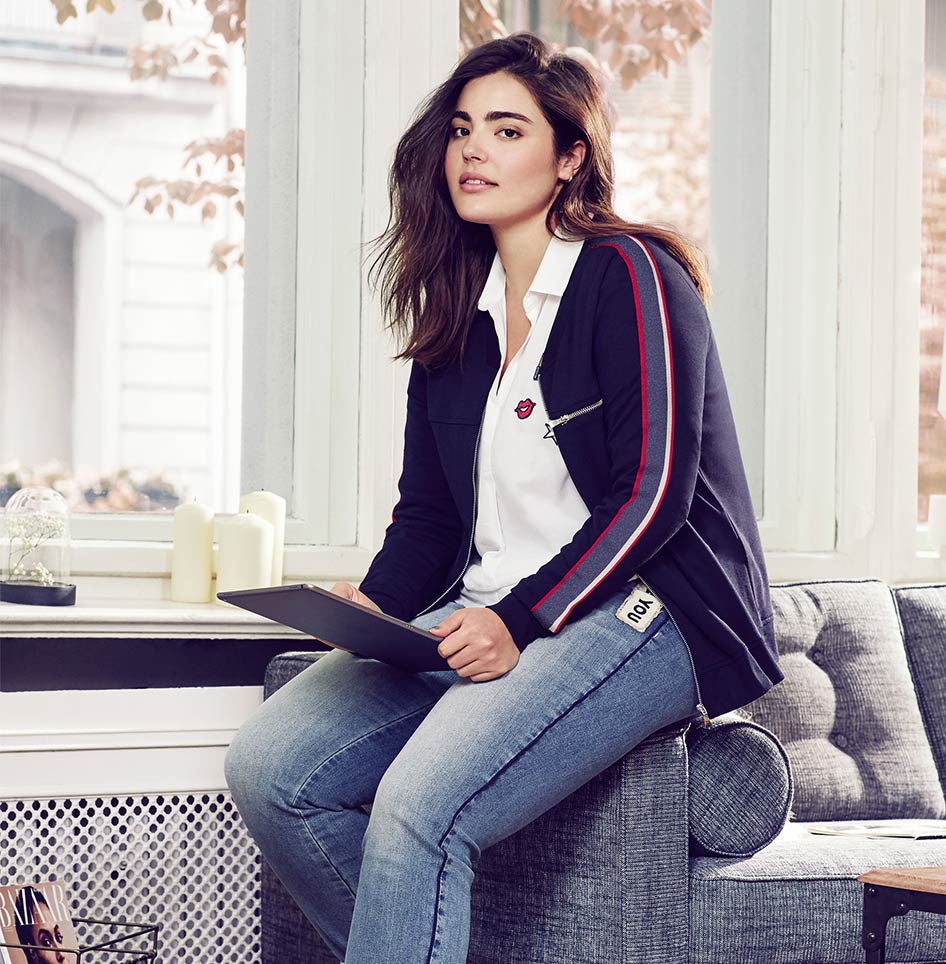 The must-haves of the season
A cool mix of sportswear and urban casualness – that's athleisure.
Sporty stripes, funny badges and denim embody this trend.

Key piece: the casual jersey jacket with bold stripes on the sleeves.
The look is completed by combining the sporty items with a pair of denims and a white blouse.
Beauty has no size! SAMOON is more than fash­ion, it is a life­style.
Beate Beißn­er and Rein­hard Hölscher