PLAYING IN FRONT OF PREDOMINANTLY GERMAN SPECTATORS IS ALWAYS SOMETHING VERY SPECIAL AND UNIQUE FOR ME. THIS IS PARTICULARLY TRUE HERE IN HALLE, WHERE THE CROWD IS ALWAYS VERY ENTHUSIASTIC.
An­gelique Ker­ber said after her ap­pear­ance at the Schauins­land-Reis­en Cham­pi­ons Trophy 2016 in the GERRY WEBER STADIUM.
Let's play the GERRY WEBER Open
GERRY WEBER FUSES FASHION, SPORTS AND CULTURE INTO A UNIQUE EXPERIENCE, CULMINATING IN A VERY SPECIAL ANNUAL EVENT: THE GERRY WEBER OPEN.
This is the biggest ATP lawn tour­na­ment in Ger­many with TV cov­er­age in over 140 coun­tries. The GERRY WEBER OPEN, sup­por­ted by a high-pro­file en­ter­tain­ment pro­gramme, at­tracts top ranked in­ter­na­tion­al ten­nis play­ers and far more than 100,000 spec­tat­ors and VIPs to Halle/West­phalia year after year.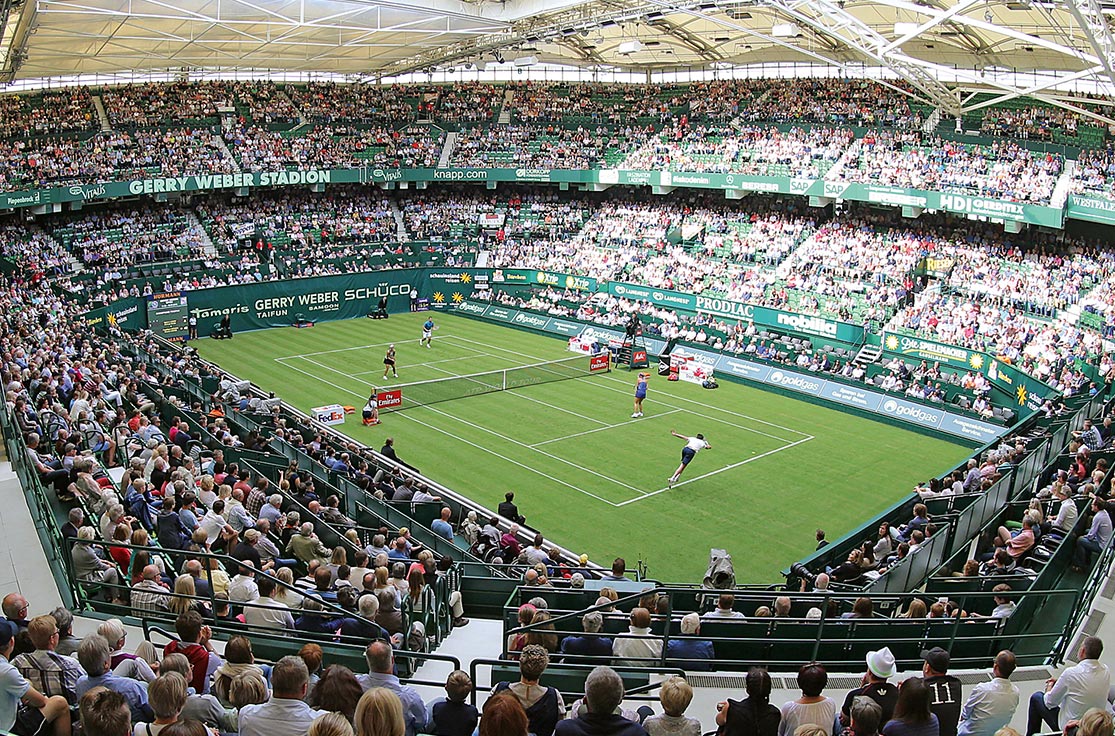 Ad­vant­age GERRY WEBER
This grand event ob­vi­ously re­volves around the ten­nis matches which see major ten­nis play­ers com­pet­ing against up-and-com­ing tal­ents on the centre court of the GERRY WEBER Sta­di­um. Firmly es­tab­lished as the per­fect plat­form for the com­pany's com­mu­nic­a­tions activ­it­ies, the tour­na­ment has con­trib­uted sig­ni­fic­antly to the cos­mo­pol­it­an image cul­tiv­ated by GERRY WEBER dur­ing the past 25 years and con­tin­ues to boost aware­ness of the brand around the world.